Press
Thank you for visiting our Press page. We have built this page to make it easy for you to learn about our company, our tool and snag the hi-resolution images you need to create stunning write ups about us. A major thank you in  advance to anyone interested in writing about us. It is amazing when people find our work as exciting as we do!
EditionGuard was founded in 2012 on the idea that selling eBooks securely online should be both easy and affordable. We exist to help authors and businesses sell more eBooks and retain more of their profit in the process.
Our users have the choice between two Digital Rights Management protections:
EditionGuard Social DRM: Our proprietary solution that embeds personal information within each eBooks to prevent piracy. EditionGuard Social DRM is supported by nearly every device and software.

Adobe DRM: Encrypt eBooks with the sameDRM protection used by industry giants like Google and Barnes & Noble for a fraction of the price. Adobe DRM provides more active protection but is limited to specific supported devices and software.
Getting started with EditionGuard is simple. Here is how it works:
Upload your eBooks in ePub or PDF formats through our user-friendly web interface.

Implement our easy to use APIs.

A buyer makes an eBook purchase on your website (score!).
High Resolution Logos and Screenshots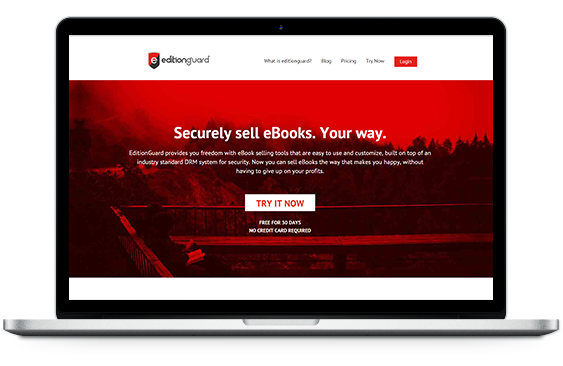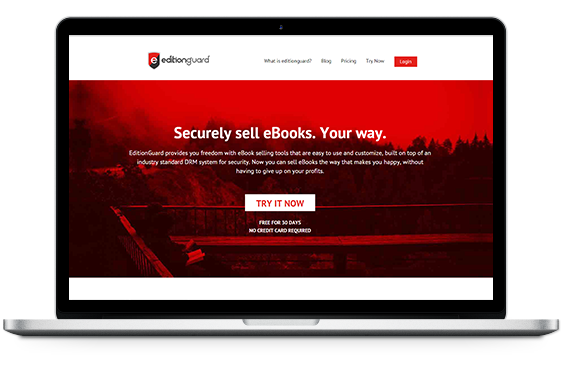 For press inquiries, please contact us via the help widget in the bottom right corner.