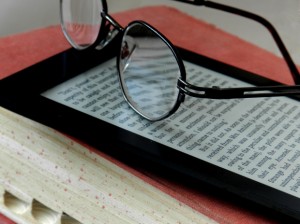 From social storytelling to eBooks on campus, we deliver all the eBook news from around the world you need to know.
Wattpad's Writer's Hub Demystifies the Art of Social Storytelling
Storytelling is evolving – social tools, mobile technology, and story serialization can turn a single chapter into a viral hit. This presents an opportunity so large that it can leave new and established writers wondering, how do I start? Read more.
[Trend Alert]: More than Half of PRCC Students will Use eBooks
Students enrolling at Pearl River Community College this fall will have fewer expensive, heavy textbooks to carry to class.  Approximately 60 percent of academic classes will be using eBooks. Read more.
German eBook Sales Up 12.8% in First Half of 2015
The AAP may have reported a 9.3% decline in ebook sales in the first four months of 2015, but the news coming from Germany is much more positive. Read more.
Digital Treat: Thanks to Cambridge University we can now see inside the world's first multicolored printed book
The book is called Shi zhu zhai shu hua pu, 'Manual of Calligraphy and Painting' and was first published in 1633 in Nanjing. The book is comprised of eight categories – birds, plums, orchids, bamboos, fruit, stones, ink drawings (round fans) and miscellany – and is illustrated by 50 different artists and calligraphers. Read more.