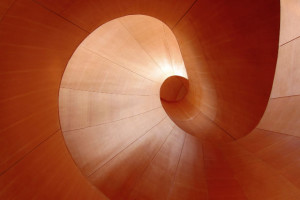 In our ongoing series that focuses on how to build essential relationships as an indie author, we've got the inner parts of your eBook covered. In previous blogs, we've discussed the importance of partnering with a reliable editor and proofreader, as these professionals are fantastic assets to your writing. But your eBook also requires the touch of an artist. A graphic designer - someone who can create an eye-catching cover that will attract readers - is crucial to making your eBook whole. The challenge for a graphic designer is to adequately interpret your words, using images that you would see in your mind's eye, which is why this relationship is an important one.
Compare Focuses 
Your graphic designer's art should reflect your writing. In order to form a relationship with the right contractor, you should take a look at their portfolio before hiring him or her. If you don't like the portfolio work at first glance, you probably won't like what will be developed for your eBook. When you and your graphic designer enjoy similar tastes, there is a lot of potential for a lasting relationship.
Be Concrete
When establishing a relationship with a graphic designer, you need to be able to communicate your vision in concrete terms. Vague descriptions of what you imagine are only going to cause frustration for both of you, particularly when you are presented with a cover that is nothing close to what you envisioned. Multiple revisions will make sure that this graphic designer will never want to work with you again, leaving you with the time-consuming task of finding another contractor the next time around.
Always Pay Homage
When wrapping up your eBook, of course you want to reference everyone that contributed. However, this is especially important for your graphic designer. The cover this professional designs may be the only reason that a new reader shows interest in your eBook. The graphic designer is a key player in building your audience and gaining traction for your eBook, before a single word has even been read. Offering a public thanks to your graphic designer is critical to building a good relationship. Developing the cover of your own eBook may be something you simply don't have the time or talent for. In such cases, eliciting the help of a professional graphic design can ready your eBook for the electronic shelves, with a striking cover that your audience can't resist. This relationship and others mentioned will do you many favors.