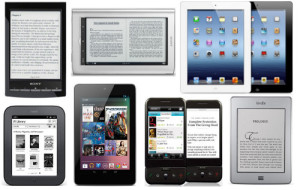 EditionGuard provides a cost-effective and easy-to-use eBook DRM solution that allows independent eBook publishers and libraries access to the same robust tools used by the big publishers. EditionGuard is a secure vault where you keep your eBooks (and your profits). Once you upload an eBook to our service, it is immediately encrypted using the latest in cryptographic algorithms. Your eBook is stored securely on our DRM server, and only you have the key to allowing users to decrypt and access the contents of the eBook. But did you know...
You Can Rent eBooks to Your Customers Using EditionGuard
There are two ways to do this: 1. You can use the rights parameter of our Fulfillment API to set an expiration period for the eBook during a download. 2. You can use the Rights Management section when adding or editing an eBook to set an expiration period or date for all downloads.
You Can Expire Content Using EditionGuard
Our service allows for expiring transactions, so library implementations are possible. You can set a downloaded eBook to expire within a given period of time so that it is unusable after that period and is automatically 'returned.' You could also set a limit to how many copies of an eBook can be accessed at any given time. There are two ways to set an expiration date on eBooks.
The rights parameter of our Fulfillment API deals with the expiry of the eBook itself after it's been downloaded by a user. With this control, you can have the eBooks become inaccessible by the user after a certain period of time.
You can also set expiration through the My eBooks page, when adding or editing an eBook, using the Display permission sections under the Rights Management tab.
You Can Offer Group Purchases
By default, links are limited to one device, so the download will work only once. But you can edit the book in your account dashboard. Just uncheck the "restrict to single device" box. This allows you to have the eBook installed on 6 different PCs and 6 different devices like phones and tablets. There is no option for a number in between, unfortunately; it's either one device or all of that are allowed. This allows you to sell a
business eBook
to an executive team or use your eBooks for group training. EditionGuard is a powerful partner to publishers, libraries, and indie authors.
Get a free trial today
.