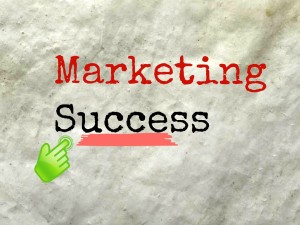 An indie author is part writer and part marketer, and the effort you make to market your eBook is always worthwhile. Marketing an eBook is different than marketing a print book. There's no hard copy on the shelves at your local bookstore, and there is nothing tangible that you can sign at book fairs or festivals. Nonetheless, there are a number of ways that you can successfully market an eBook beyond the realm of social media.
Establish Authority
One of the best ways to market your eBook is to establish authority as an indie author. Don't be afraid to transform your eBook into an online course, or if you're a business professional, repurpose chapters as blogs or articles on sites such as LinkedIn. Partner with another writer in your field and blog on their sites as well, all the while referencing your eBook. You can even turn your topic into a lecture, taking advantage of the opportunity to not only appear as an authority but to widen your audience.
Research Metadata and Keywords
Metadata is the mostly-behind-the-scenes description of  the blogs, articles, and other online posts that you create. Metadata and keywords can help your marketing efforts be more visible. To discover what key terms to include in your title, description, and excerpt, do a little research first. You can use keyword tools or simply spend time perusing search engines, to see what words generated by your searches would be most relevant to your eBook. Use your identified keywords in your metadata as tags and as subject matter for your blog.
Leverage Your Promotions
You may have already considered offering a free eBook as a promotion, which might successfully build your email list as well as encourages readers to consider your other eBooks. However, you can also encourage dedicated followers to help you spread the word and reward them with sneak peeks into subsequent eBooks, "swag bags," or even a mention in your acknowledgements page. There are the many ways to market your eBook, and when you combine tactics like press releases and social media marketing with these less obvious efforts, you can amplify your success. Your eBook is a personal endeavor that you've taken on, and your marketing should be just as personalized.