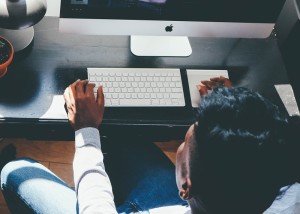 It wasn't always easy to publish a book. It used to be that you had to find an agent who would shop your book to a publisher. And even if the publisher was interested, a cycle of edits, revisions, and concessions would ensue before your book ever saw the light of day. This was all before your book was even close to actually being on the market. Now you can successfully navigate most of the publishing process without having to rely on an agent. Self-publishing has become easier than ever. That being said, there are still some things to know about self-publishing.
Hired Professionals are Valuable
Since you are substantially involved in the process of writing, editing, marketing, and publishing, it's easier than you might think to miss something. An editor, however, can eliminate mistakes that you may have missed and improve the overall flow of your writing. You also might be unsure of how certain details of your book are perceived by others, such as the page layout and book cover. A professional designer can greatly enhance the aesthetic presentation of your work, since your art skills may not be on the same par as your writing.
Price Matters
The difference in price between books sold by major publishers and those sold by self-publishers plays a large role in the success and accessibility of self-published works. As the author, you no longer have to pay for someone else to publish your work, and you're also cutting costs by avoiding printing fees. This allows you to change your selling price because you do not have to sell as many books at as high of a price to realize a profit. You can sell your books for less, which has even been proven to sell more copies.
You Control Promotion
When self-publishing, the ability to self-promote has also become easier. With several social media platforms at your disposal, you can fire off tweets, create Facebook posts, and provide a link to your personal blog or website, without a hitch. Having this power in your own hands can be detrimental, though, if you don't take advantage of these platforms. You are where promotion begins and ends. If used effectively, social media can carry the message of your eBook farther than ever before. Self-publishing doesn't mean you should go it alone. There are plenty of resources out there to assist in every step of the process. It's having the ability to self-publish that is so remarkable, opening the literary world to writers everywhere. Every writer has the potential to publish, and with the right tools, every writer can publish a successful eBook.