"Writing is an exploration. You start from nothing and learn as you go." - E.I. Doctorow
At EditionGuard, we've worked with many talented authors and have seen firsthand, the level of passion and drive they have. Each individual writer brings something new to the table, which is why we wanted to focus on the incredible community surrounding aspiring writers. Regardless if a writer is creating their first e-book or their seventh novel, they all have one crucial thing in common — the drive and motivation to continuously learn. If you are currently focusing on "finding yourself" as a writer, you've come to the right place. From support and encouragement to marketing and security advice, why not reach out to those who were once in your shoes?
Are You An Aspiring Writer? Consider Joining These 20 Writing Communities
The team at EditionGuard works with writers on a daily basis, helping them take their goals to the next level. Although we mainly help authors sell their e-books securely online (ensuring higher profitability and long-term success), we are also familiar with some of the most common pain points in which our clients face. If you are an aspiring writer and are looking for community support, you need to check out the following 20 writing communities. After all, writers understand other writers; and in order to be successful, you need to interact and consult with those who appreciate your passion (and relate to your struggles).

(Source: Almostanauthor.com)
As a writer, you never stop learning: This allows you to continually hone and master your craft. For those of you who are aspiring writers,
Almost an Author
 is an excellent place to start your journey. Whether you are writing a romance novel, are interested in screenwriting, or any other genre in-between, this community will help you kick-start your career. Where to start:

(Source: Annkroeker.com)
Ann Kroeker
 is an author and a writing coach. Her goal is to help writers reach their goals so that they can maximize their creativity and productivity. Even if you do not invest in one-on-one coaching, there are a plethora of resources that can help you take your writing career to the next level. Ann also has a
significant following on Twitter
, which can assist you in connecting with other aspiring writers. Be sure to check out Ann's:

(Source: Writershelpingwriters.net)
As the name suggests,
Writers Helping Writers
 is your one-stop shop for writer support. Packed with innovative tools, writing help, and resources, this platform empowers all types of writers. All posts allow for writers to comment, which often encourages informative discussions. With so many free resources available, this community is indeed a hotspot for aspiring writers. Some helpful resources include: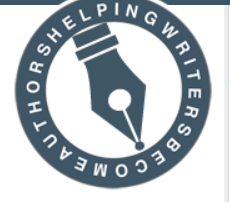 (Source: Helpingwritersbecomeauthors.com)
When you first visit
Helping Writers Become Authors
, it is suggested that
you start here
. Winning
Writer's Digest's
 101 Best Websites for Writers three years in a row, this is a platform and community that you can trust. If you are into story writing and in turn, require advice on story structure, be sure to
access this database
. On that note, here are some additional in-depth resources:

(Source: Publishaprofitablebook.com)
Ensuring that our clients achieve profitability is one of our core goals at EditionGuard. That is why you need to reference
Publish a Profitable Book
. This is the perfect platform and community to access if you are currently writing your first book. Although you can invest in one of three amazing courses (which cover everything you need to know about
writing
,
publishing
, and
launching your book
), there are also many excellent free resources, including:

(Source: Standoutbooks.com)
Already written your book? Well, then
Standout Books
 is for you. Offering everything you need to know about editing and publishing, you will be able to market your book like a pro (and feel confident doing so). In addition to
informative blog content
, you can also access a list of
trusted tools
. If you are looking to up your game, check out
these stunning sample author websites
. You do not need to purchase anything, simply look at the layout, design, and functionality of the provided examples in order to inspire your own little piece of online real estate.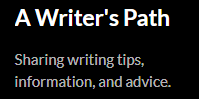 (Source: Ryanlanz.com)
If a true writer's community is what you're looking for,
A Writer's Path
 offers a "
Writer's Club
" unlike any other. Whether you seek an
editorial review
 of your book or would like to advertise your book (or writing service) effectively, this community will help you achieve your goals. To gain an inside perspective, you can also check out author interviews. For example,
Publishing Tips with Kameron Hurley
 and
Writing Historical Nonfiction with Kelly Matthews
.

(Source: Booksie.com)
Within the
Booksie
 community, you can publish your content for free. This is a great way to test an idea, as readers will review the content you share. Perhaps you would like to share a snippet of your novel or an article that highlights your book's theme? Either way, this community is highly supportive.
(Source: Facebook.com)
Fiction Writing
 is a Facebook group that now has close to 60,000 members. An excellent community for first-time authors, you will learn everything about the different stages of writing and publishing. Each member is allowed to post one purchase link on the date they release their book. By sticking to these guidelines, authors benefit from a supportive community (without having to deal with spam).

(Source: Insecurewriterssupportgroup.com)
Whether you are experiencing writer's block or overwhelming self-doubt, it's time to pick yourself up and reignite your passion for writing. The
Insecure Writer's Support Group
 has created a community of support for writers in crisis. This award-winning community also offers a vast amount of
writing tips
,
self-publishing advice
, and
marketing solutions
.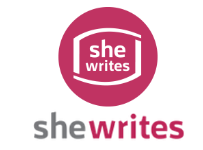 (Source: Shewrites.com)
Join the 30,000+ members on
She Writes
: The largest writing community for women. Representing every genre and every generation, this is a dynamic, growing community that will help you share your work and connect with others. Once you build your profile, you can then follow tags and people that interest you. To get started, begin
here
. Although there are over 36,000 articles for you to access, the best place to start is with
these trending articles
.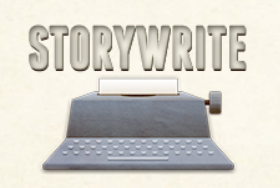 (Source: Storywrite.com)
Another great community for getting your work critiqued is
Storywrite
. If you are just starting out as an aspiring writer, you will appreciate the friendly feedback you receive. When you are ready, you can then access more detailed critiques. You can also join focus groups, as well as private forums. All writers can publish their stories, some of which will be featured. Of these features stories, some have won national contests. Overall, this is a great community, full of experts who are willing to support and encourage amateur writers. With more than 50,000 active members, you can easily connect with others to improve your writing.

(Source: Writing.com)
Writing.com
 is a free community that has been around since 2000. Here, writers gain creative inspiration all while accessing unique writing tools and writing opportunities. Each writer is able to display up to ten items on their online portfolio — which is a great way to network with like-minded writers. To begin, head to
Writing.com 101
.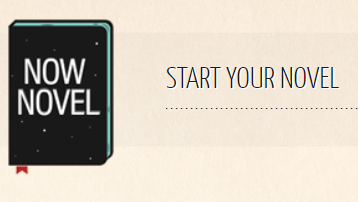 (Source: Nownovel.com)
Looking for more step-by-step support to write your first book? Well,
Now Novel
 has got the goods! They support writers and authors so that they not only start their book but even more importantly, finish it. After you read all of
the blog content
 that is relevant to you and your writing journey, it will be time to
start your novel
. Once you sign-up, you can gain access to more personalized mentorship, as well as supportive community groups.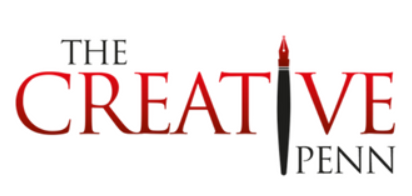 (Source: Thecreativepenn.com)
Developed by Joanna Penn, a New York Times and USA Today bestselling author,
The Creative Penn
 offers inspiration and information on writing, self-publishing, and marketing. Be sure to check out
these tools
,
these podcasts
, as well as
these courses
. Some additional writing communities worth investigating, include: 16.
Publetariat
17.
WritingPrompts.com
18.
 Positive Writer
19.
Jenny Bravo Books
20.
Scribophile
Don't Forget to Secure Your E-Book
At EditionGuard, we want to help ensure that after you work day and night to write and publish your book, you are financially rewarded. If you have questions about how to make your first e-book and digital content more secure, please contact us to inquire about your options, or simply
sign up for a free 30-day trial
.