So, why have we have developed our Magento eBook DRM Extension? A great number of Publishers, especially Digital Publishers are seeking a trustworthy and cost-effective eCommerce solution for selling eBooks while
protecting
them. Our main intention for developing this extension is that we wish to offer a turnkey solution for selling eBooks online securely. Magento Commerce is a comprehensive solution for selling digital goods like eBooks. Now, as an addition to this, our EditionGuard Extension is providing a complete eBook DRM solution built on top of Magento Commerce. EditionGuard has its own
API
 for integrating your sales website, with no platform dependency. On the other hand, if you would like to use Magento Commerce for selling eBooks using our system, it's a breeze. Both the Magento Commerce Community version and EditionGuard eBook DRM Extension are completely free! Today, most of the web hosting companies has a one click software installation option including Magento Commerce, while you could also set it up manually with basic internet knowledge. If you would like to see a working demo of Magento Commerce with our free Extension, please take a look at our
EditionGuard Magento Demo Reference Guide.
However, if you would like to install our free extension on your own Magento installation, then please keep reading. Magento has an online extension library calling Magento Connect. Inside the admin panel, you can install Magento Extensions with one click!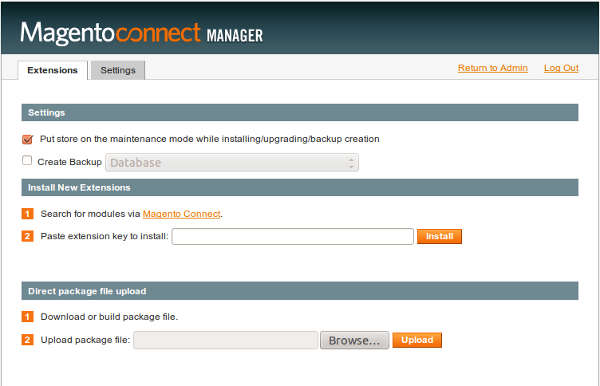 You can obtain our free extension installation key from the following link:
EditionGuard Magento eBook DRM Integration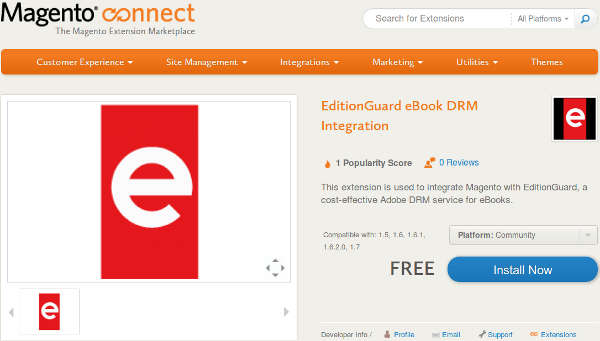 All you need to do is to just copy and paste the extension key into the Magento Connect Manager and proceed with the installation. Once you have installed the EditionGuard Extension, on the configuration panel inside admin panel you will find the EditionGuard Configuration Options.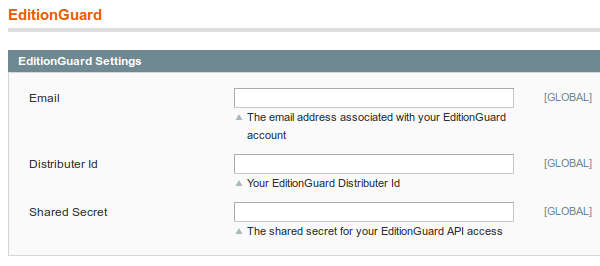 After entering the extension details already supplied to you in your
EditionGuard Account
, you are ready to upload and sell your ePub and PDF formatted eBooks protected with EditionGuard.