Publishing a book used to be like a lottery, except that you had to work hard even to have a chance to get your work noticed by one of the big publishers. Even after that, it was pot luck whether you got through all the hurdles. Unless you had the right connections, it was often a thankless, near-impossible task to get your book published.
The internet flipped that process upside down. It all started with Amazon giving you the ability to publish and promote your books online. Some of the most successful authors today started by going down this route.
E.L. James, author of the wildly successful Fifty Shades trilogy, self-published her first books. She sold 250,000 copies before being snapped up by a mainstream publisher. The series completely revolutionized the way the publishing industry operated and made it more accessible than ever before.
There's a number of reasons for self-publishing your books:
Control: Working with publishing houses often means handing over editorial control. They have a team of editors and "experts" who decide what kind of content sells. They will also control the distribution of your books.
Flexibility: Publishers work to their timetable. This leads to either frustration over the length of time it takes to publish your book or tight deadlines. Either way, doing it alone enables you to work to your schedule – one that suits you.
Money: By retaining control over editing, printing, and distribution, you will keep far more of the profits your book makes. You may even decide to go down the e-book route entirely, cutting out printing costs.
In essence, self-publishing will give you complete control and flexibility to do things on your terms. You would be going directly to your readers and cutting out the difficult agent in the process. As you become more established and scale up your sales, having a publisher may make more sense. However, as you start out, it's invariably better to go alone.
Here's how to do it:
1. Identify Your Genre
To begin with, we need to focus on your writing. After all, that's what your readers are going to be interested in. Identifying the right genre for your book will set a firm foundation to work on. As well as picking the subject you are passionate and knowledgeable about, it's worth looking at the topics independent authors are successful with.
A recent Author Earnings report identified the top five genres for independent e-book publishers:
Romance/Erotica
Crime/Mystery
Religious/Inspirational
Sci-Fi/Fantasy
Horror
Though these figures relate to e-books, they are still a good indicator for the publishing industry as a whole. If you want to write to a different genre that's not in the top five, then take the time to see if there's a market for your book. As long as you have the expertise on your chosen subject, then you should press ahead.
2. Write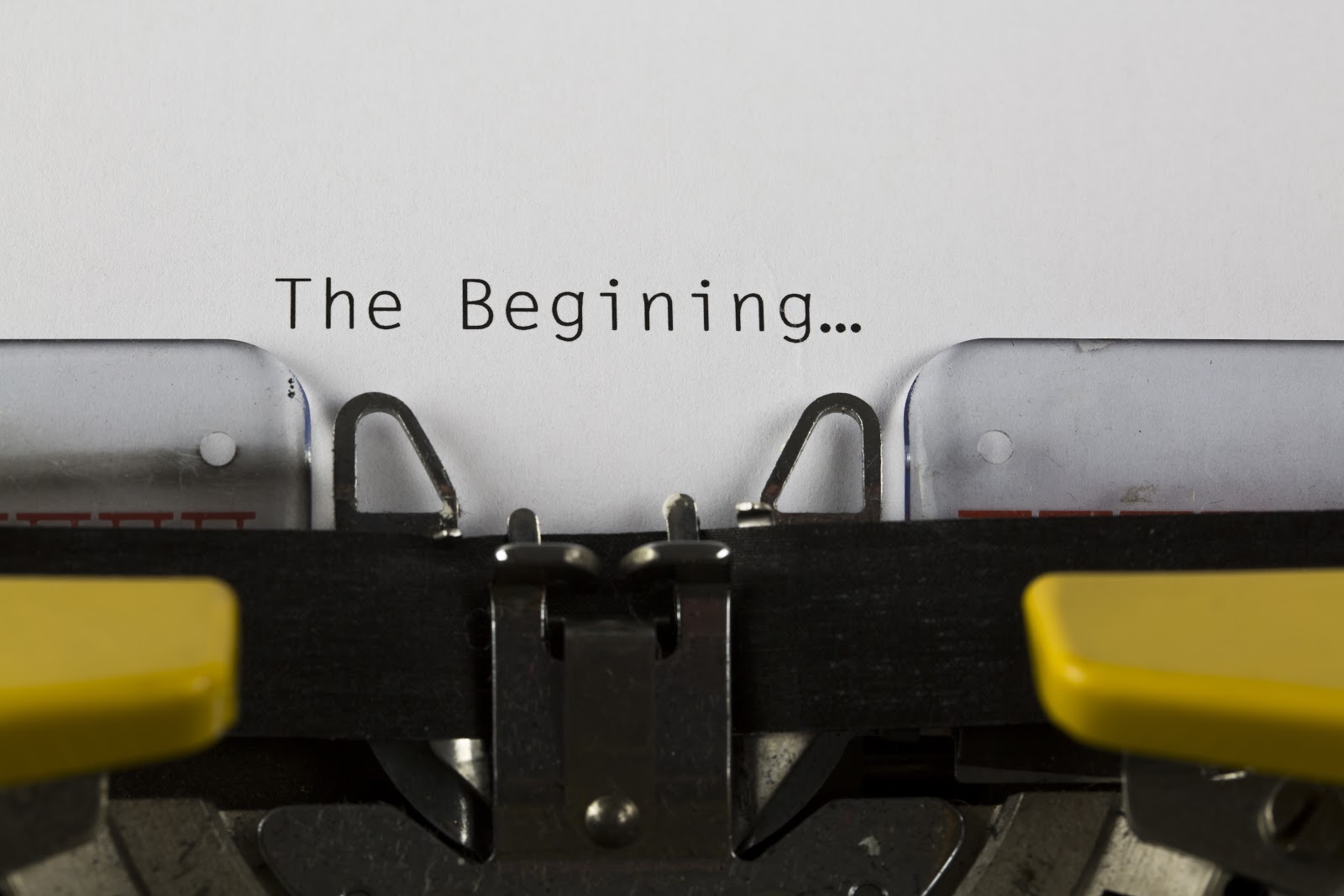 (Source: Stock.adobe.com)
The book isn't going to write itself. As soon as you settle on a topic, title, or even just an idea, you need to get writing.
eThe trick here, as many other writers will tell you, is to get into a routine. Set yourself a daily target for the number of words to hit. Anything between 500 to 2,500 words a day should work. Pick a number that gets your momentum going without sacrificing the quality of your work.
If you feel the need for some human company in this famously lonesome profession, there are writing groups you could join. As well as providing that extra bit of motivation, you can use your fellow members to proofread your book.
It's also a good idea to read a good book for 30-40 minutes before you get writing each day. This will get your creative juices going and set the standard for your work.
In essence, you need to get into the habit of writing. While you should constantly review your book to make sure the basic standards are met, the heavy editing can wait.
3. Review and Edit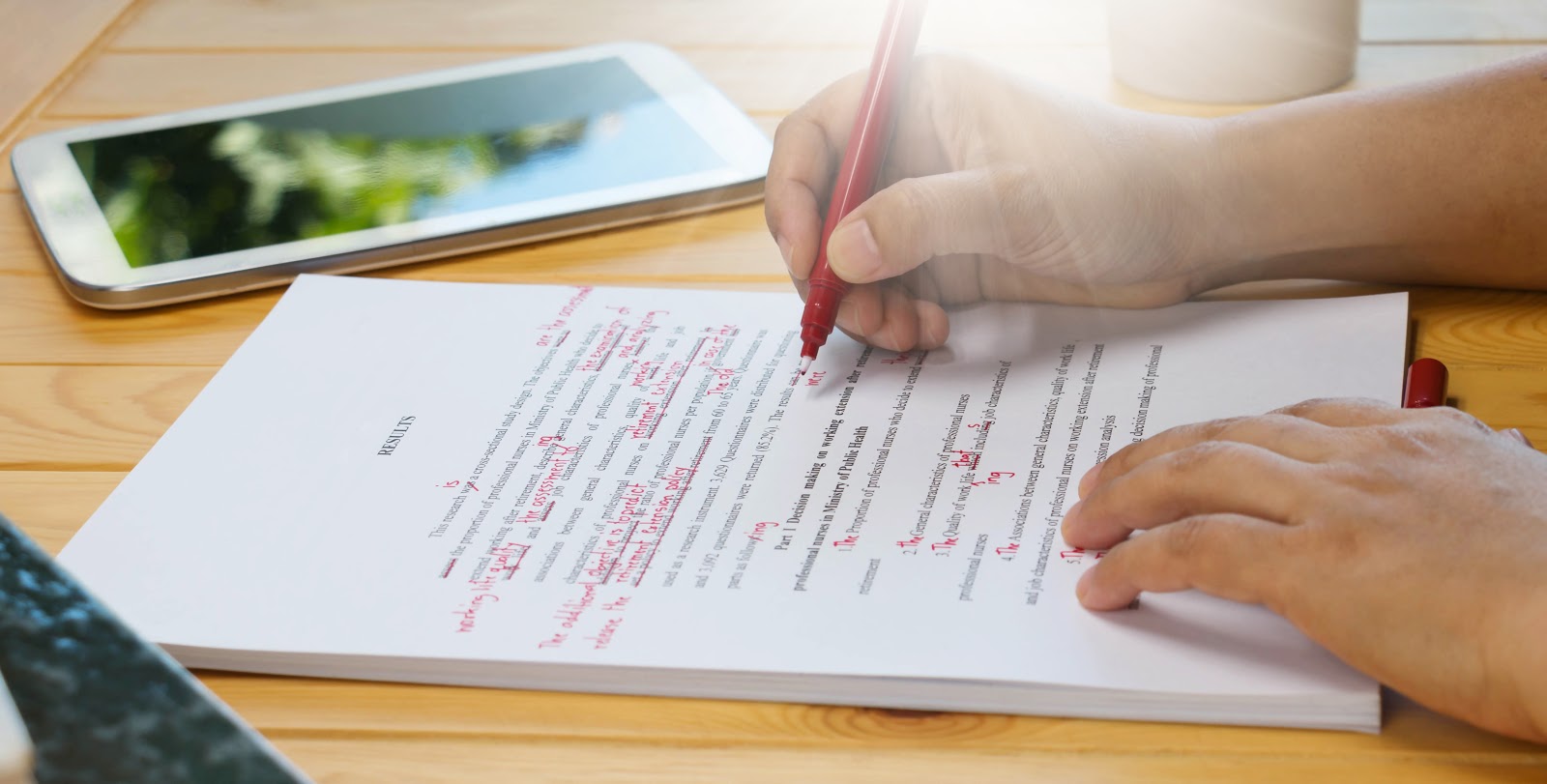 (Source: Stock.adobe.com)
No best-selling book is ever published without going through an endless stream of edits. When you've finished your first draft (And it will just be that), take a breather and step away from it. Give yourself a day, a week  or however long it takes for you to be able to review your book with fresh eyes.
After giving it an initial review, it's always worth collaborating with others to edit your book.
There are many companies who offer editing services for books. The full package will set you back by around $1,000, which may seem expensive, but it's a small price to pay for a polished book. If you can, build a relationship with your editor or team, so you can ensure the edits stay true to your vision.
Editing can be a painful process, as you see others change key tracts or sentences that you've labored over. The key is to leave your emotional attachment to one side and take each edit on merit. Let your editors get on with the job and review their suggestions afterwards.
If they are good editors, you will find yourself accepting the majority of their edits. However, if you feel there's a clash of styles or ideas, then it's time to find an alternative team or editor.
Saying that, you need to be able to accept constructive criticism. Remember, even the likes of J.K. Rowling and Stephen King will have their books heavily edited before it goes to publication.
4. Design
While the editing process is underway, you should look at the design of your book. The front cover will set the tone for your readers and display what type of book it is.
There's a lot to consider when it comes to the exterior design of your book:
Front Cover: Image, title, and tagline
Back Cover: Short review of your book, author information, and review quote
Spine: Title of your book
Inside Leaf: Author information, image, and biography
Inside Cover: Publishing and copyright information
As well as the consideration of the front cover image, you need to think about the font of the title, copyright information, and whether you should have a review quote.
If you have the budget, then you should use a professional book cover design service. Take the time to search around and weigh up the reviews from other authors. Don't just consider whether they are good designers, but also whether they cater for your genre.
If you prefer to go it alone or with your team, and design your book cover yourself, there are several neat tools that enable you to do this. One of the most popular is Canva, which is a leading graphic design app with access to thousands of templates for you to work from.
Bear in mind that there are lots of factors in book design and it can catch first-time authors out. If you're serious about publishing a book that sells, then consider whether you can do it alone. Each element needs to be reviewed and edited throughout. So it could be more cost-effective to leave this to the professionals, with your input.
5. Marketing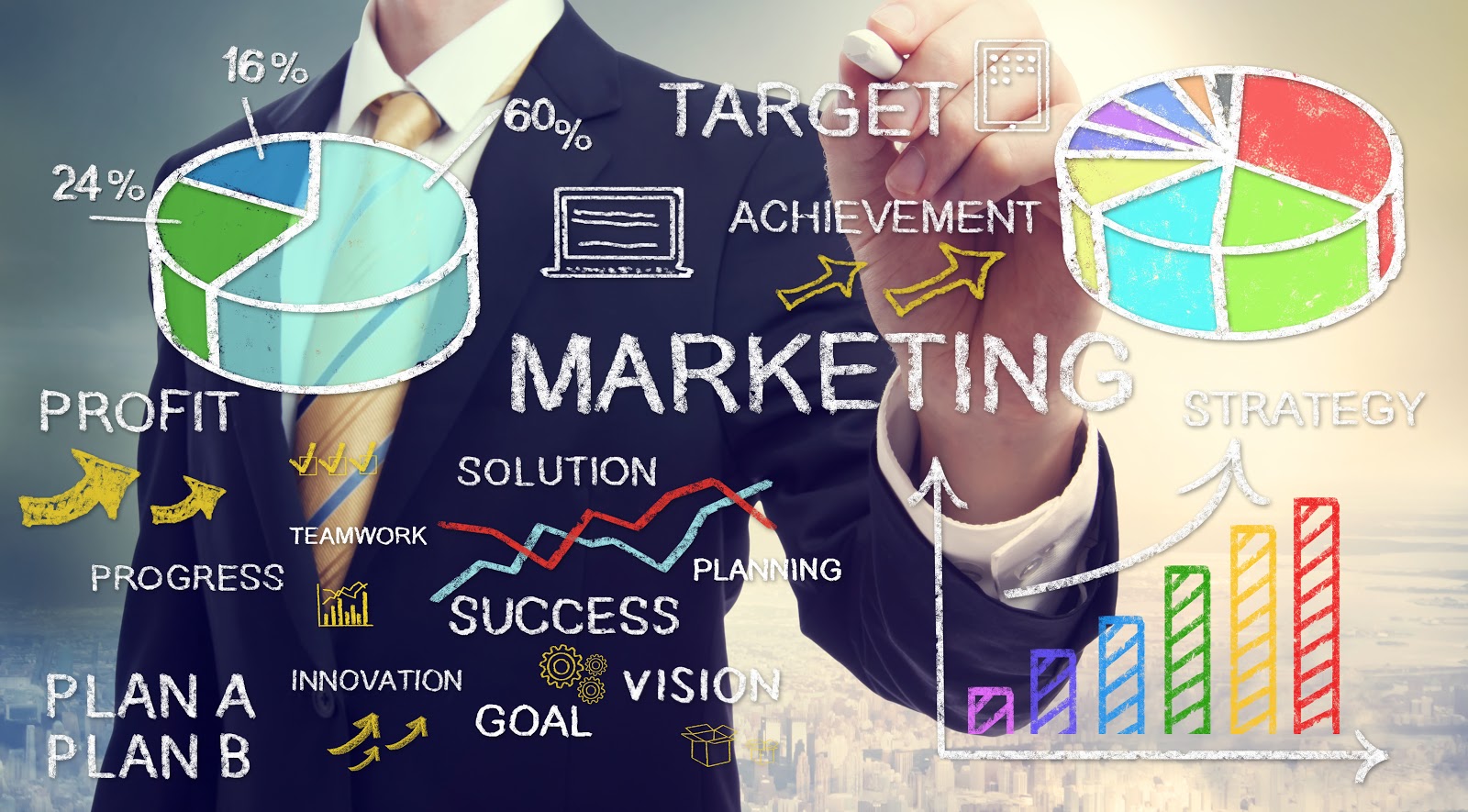 (Source: Stock.adobe.com)
By this stage, you'll be fast approaching publishing day. You need to be carrying out your marketing well before then.
One of the best ways of doing this is to set up a blog and social media profile. Your blog gives you the opportunity to build your reputation as a knowledgeable and high-quality author. It's the perfect platform to showcase your writing skills.
You should then use social media to build a following and share content with your audience. Avoid simply talking about your book and don't be afraid to voice your opinion on issues within your field. By engaging with your potential readers and building a healthy profile before the publication of your book stands you in good stead for success.
Look at using specialist book marketing agencies to boost your profile further. They can organize everything from book reviews to media interviews. You need to give them plenty of time to do their work. For example, it can take several weeks to get one book review you could use on the back cover.
As with the design agencies, take your time in finding the right option for you. Find a team or person that you can work with and equally passionate about making your book a success. That will make a difference to your sales.
Marketing your book doesn't stop after publication day either. You need to maintain the profile you will have built and connect with your readers. Your most loyal readers have the potential to become advocates of your book and sell it for you. This would be invaluable as it's a very competitive market where it's increasingly difficult to stand out.
6. Security
Even if you're intending to launch a physical book, e-books is a relatively inexpensive way to generate extra revenue. Amazon Kindle, Nook, and other e-readers offer users the opportunity to have a library in the palm of their hands.
If you choose to go down this route, and you should, then you'll need to think about protecting your book against piracy. After all, e-book piracy cost the publishing industry $315 million in 2017 alone.
At EditionGuard, we offer a number of affordable digital right management (DRM) plans designed to protect your e-books. Once in place, you will be ready to securely distribute your e-book to your readers.
To find out more about how DRM works, check out our recent blog post. Here's a brief excerpt:
"DRM, or Digital Rights Management, involves various methods of protecting digital files from piracy, theft, or unauthorized access. In the publishing industry, DRM protection for e-books usually takes the form of password, watermark, and encryption-based solutions in order to protect against piracy. The level of e-book protection a publisher needs depends on the type of document being published, the intended audience, and the specific distribution channel. DRM solutions need to protect IP but must do so in a manner that is convenient and seamless for the customer. A DRM solution that completely secures content but is cumbersome and intrusive for the customer could ultimately hurt sales."
7. Launch
It's finally here. The big day has arrived. If you have done everything as set out in the post, then launch day should be about you having fun. Use the positive feeling about completing your book to shine through in any interviews or blog posts.
Promote it anywhere you can, on social media, other blog posts, media outlets, and book forums. Find out where your potential readers are and make sure your book can be seen. If you have a list of email subscribers, make a special offer on referrals. Encourage others to spread the word on your behalf.
As with marketing in general, don't stop after day one. Keep pushing your book, and enjoy the ride.
8. Keep Writing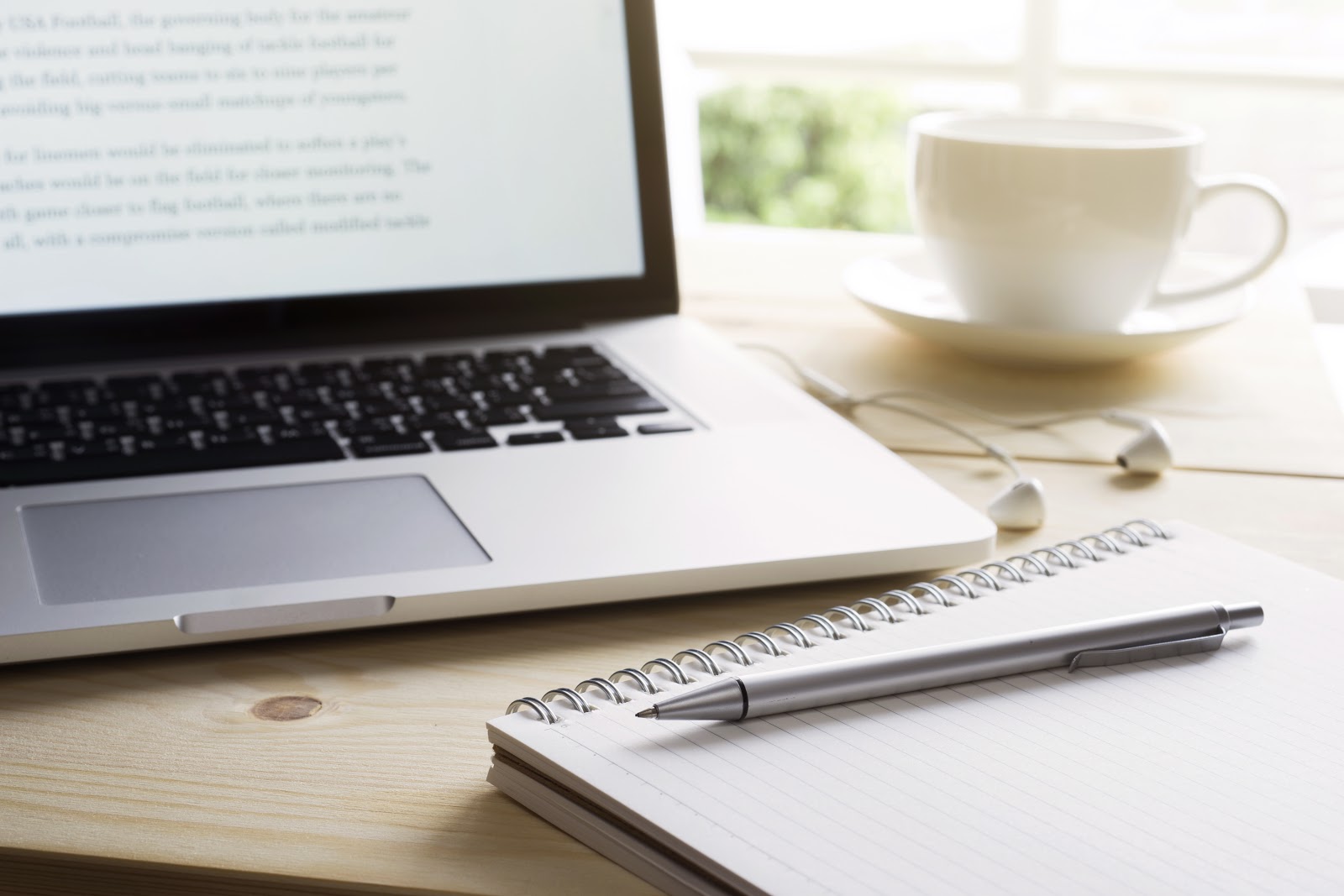 (Source: Stock.adobe.com)
Only a tiny handful of authors find life-changing success after one book. The best way to build your reputation is by consistently publishing high-quality books that your readers love.
If your readers enjoyed your first book, then you'll have a market ready to read your next one. It's highly likely they will talk to others and you'll see your audience grow organically. Ensure you save your email subscribers and retain your social media followers by keeping them engaged. Let them know that there's another book coming and generate some excitement.
Before you know it, you'll have a growing readership which will result in growing revenues.
Final Thoughts
As you will have seen, publishing your own book is easier than ever before. There are a several ways you can do this but to ensure success, you should do the following:
Collaborate: Though you call the shots as an author, you should collaborate with others. This includes editing, design, marketing – as a team, you will get more work done to a higher standard.
Have a budget: At the end of the process, successful self-published authors will keep more of the revenue coming in than working with a publishing house. However, it will cost more upfront. Things like editing services, design teams, and marketing will add up.
Give yourself time: To maximize the potential of your book, you need to allow plenty of time to prepare for the final publication. There are no shortcuts to quality.
Get into a routine: When it comes to writing your book, get into a daily routine of reading and writing. Immerse yourself for a few hours at a time. Let the heavy editing wait until you finished your first draft.
Protect your book: Finally, when you're ready to launch your e-book, take the steps to protect it against piracy with EditionGuard.
Many of us have dreams of publishing our own book, and thanks to technology, it's within reach. The key is to focus on a genre you're passionate and knowledgeable about – and follow the steps laid out in this post.